Prices start at $20 depending on style and size.
Shipping and Handling, add:
$5.00 per shirt.
All shipping costs reflect Domestic US shipping including military and US foreign service addresses. Please email for foreign shipping costs.
Inquire about discount prices by the dozen.
4X is available by special request. Please email to inquire.
"This is your brain."
"This is your brain on jacketed hollowpoints. Any questions?"
What more need be said?
Pre-ordering open. Printing in early December 2014.
In this day of sensitivity to those with delicate constitutions, we thought it appropriate to offer a trigger warning for those who may be bystanders to a response by Monster Hunter International.
On black (shown), charcoal gray, or OD.
An officially licensed product of MHI.
Inventory Note: 2X "Finger" text style in OD and gray is sold out.
Show YOUR class spirit, and support your team! This gray Anvil tee shirt shows an artistically parodic interpretation of the Nazgul, re-imagined as a college football program logo! Sure, you're supporting the Dark Lord of Mordor. At least it isn't Nike!
The Sport of Kings has a long and storied history...dating back to the battle of Pelennor Fields during the end of the Third Age. Brought from the grasslands of the North by the Rohirrim, it achieved widespread acclaim, even when the supply of traditional orc heads became scarce during the reign of Aragorn...
Who has time to be rescued? You're actively seeking minions in your plot to retake your homeworld from the Pulp Villain du Jour! Show your competence, show your boldness...and show off your marksmanship with this fine shirt of retro-future planetary romance!
Cute giant monsters doing some urban renewal! What's not to love?
All the cognitive dissonance of the original, now in glow in the dark!
From our friends at ReagencyDesign. Art by Megan Merz.
SPECIAL, LIMITED RUN!
This isn't high literature. This is blowing things up. It's one of the awesome things that makes SF fun. Show your support of classic space opera with this official Baen T shirt.
We're taking orders through 30 June, then orders will close. Don't miss this window.
Available in White-on-Black or White-on-Red.
Bloodmouth Carnist!
What was originally The Most Metal Vegan Insult Ever is now the funniest Faux Metal Band Shirt Ever! Wear this to your local music store ("Beef is warmer than vinyl!") or when out grilling.
Just remember, real metal bands don't just use pyrotechnics. They use smokers!
Design by Reagency Design.
For those of you who don't need help being awesome, knowledgeable, and formidable. Ladies cut and regular T. Will ship in April.
Shown in "white on black" option only. Available in white text on dark red, black, charcoal, blue, or brown.
It's the only way to be sure. Just be calm when you're going about carrying out your containment program against xenomorphs, middle management, or that person who cut you off on the highway. Printed on an Anvil tee shirt in yellow on your choice of cranberry or black.
Design by Reagency Design.
A Public Service Announcement from the only government agency that truly listens to you. 24/7. Without a warrant. Wear this with pride... while the NSA still has a sense of humor.
Design by Reagency Design.
Careful, let's try not to overanalyze this. Just focus on what's important and eat your cake.
Pre-ordering now. Colors displayed may not match exactly.
The .44 magnum was for a simpler, more civilized time. Today's problems call for serious firepower.
Sometimes it's hard to keep your soliloquys straight. Especially when they work so well together.
Remember old-fashioned hospitality? Be a good guest. Let people know you'll light their fire.
Thunderponies, HO!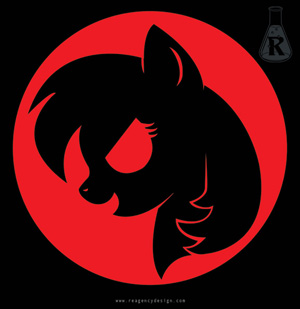 Can you say, "Cognitive Dissonance"?
From our friends at ReagencyDesign. Art by Megan Merz.
Seriously. Get off his lawn.
Art by David Burkhead and Jessica Schlenker.
Join our team and learn "enhanced" practice techniques!
Having your daughter wear this every time she leaves the house may be tempting, but probably isn't practical.
Which just means you need to buy at least two.
You've read about them here. Now wear the team shirt.
Our NINJA shirt is Ninja Black cotton, like a Ninja uniform, with Ninja Black letters in Ninja font. Official, but discreet.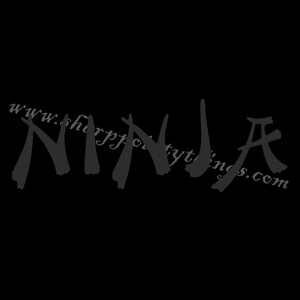 This properly bilingual shirt announces to one and all that you're proud of your infidelity.
Admit it.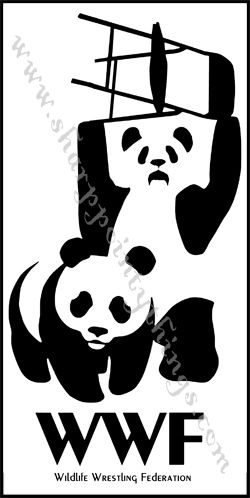 You always wanted the panda to go for the chair.
Available only in white print on black.
Tick off your favorite vegetarian with a proud statement about meat, Nature's Perfect Food.
Mike's Viking design. So PC it's unPC. Be the first on your block to be the last on your block.
Whether delivering to Abbottobad, or places we're not allowed to talk about yet, US SOCOM Operators deliver their take-out at 2,800 feet per second. Call now for customer service that's so good, you'll never realize they were there until the problem is solved!
This item is discontinued and limited to stock on hand. Please inquire about the size or style you would like to purchase.
Here it is! Officially licensed by Skippy, the Skippy's List T shirt. You may read the entire list here: http://skippyslist.com/list/
This is not only a fun shirt, it's a good way to carry sage advice with you, for you and your troops.
To read some of the selections, click on one of the images, a full-size version will open up in a new window.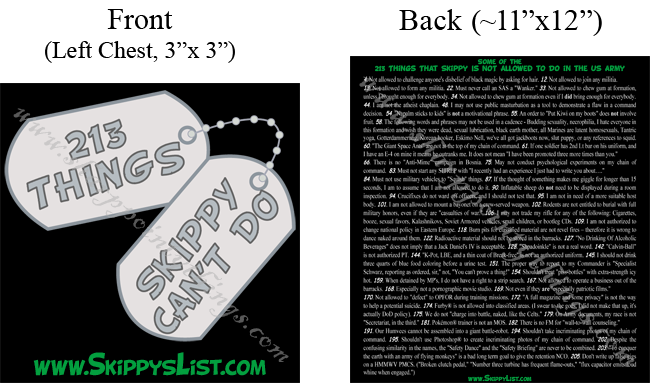 Available in black (XL and 2X only), sand (L and XL only), and olive drab (M, XL, 2X only).



This item is discontinued and limited to stock on hand. Please inquire about the size or style you would like to purchase.